Picchiani&Barlacchi, which took part in the Pilgrim Testimonium project, designed a special edition of the replica of the Pilgrim's Plaque, the ancient testimonium that until 1500 was used as a pass by pilgrims who set out on a journey to visit the tombs of the Apostles or to attend the Jubilee, a document stored in the archives of the Vatican Apostolic Library.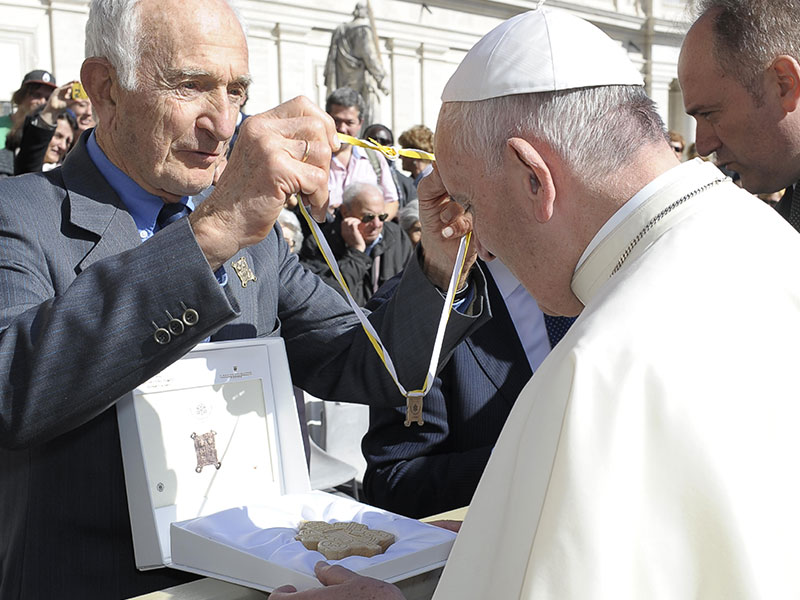 The Olympic champion Abdon Pamich, famous for his victory in the marathon at the 1964 Tokyo Olympics, had the honour of delivering the testimonium to the Pope, and commented about the event.
Even the President of the Italian Olympic Committee (Coni), Giovanni Malagò, referring precisely to the Testimonium, described pilgrims as "outstanding examples of how we can triumph in the spirit, a timeless gold medal" and Abdon Pamich embodies all the essence of it.
Source: La Gazzetta dello Sport