Picchiani & Barlacchi is one of the few Florentine companies selected to enjoy the privilege of a dedicated projection inside the I_Dome, the hi-tech dome installed in the Cortile dell'Anagrafe of Palazzo Vecchio. The projection will tell the story of the city's know-how and emblematic places, seen from a new and emotional perspective, an opportunity to get to know a Florence capable of combining artisan tradition and leading edge Digital technology.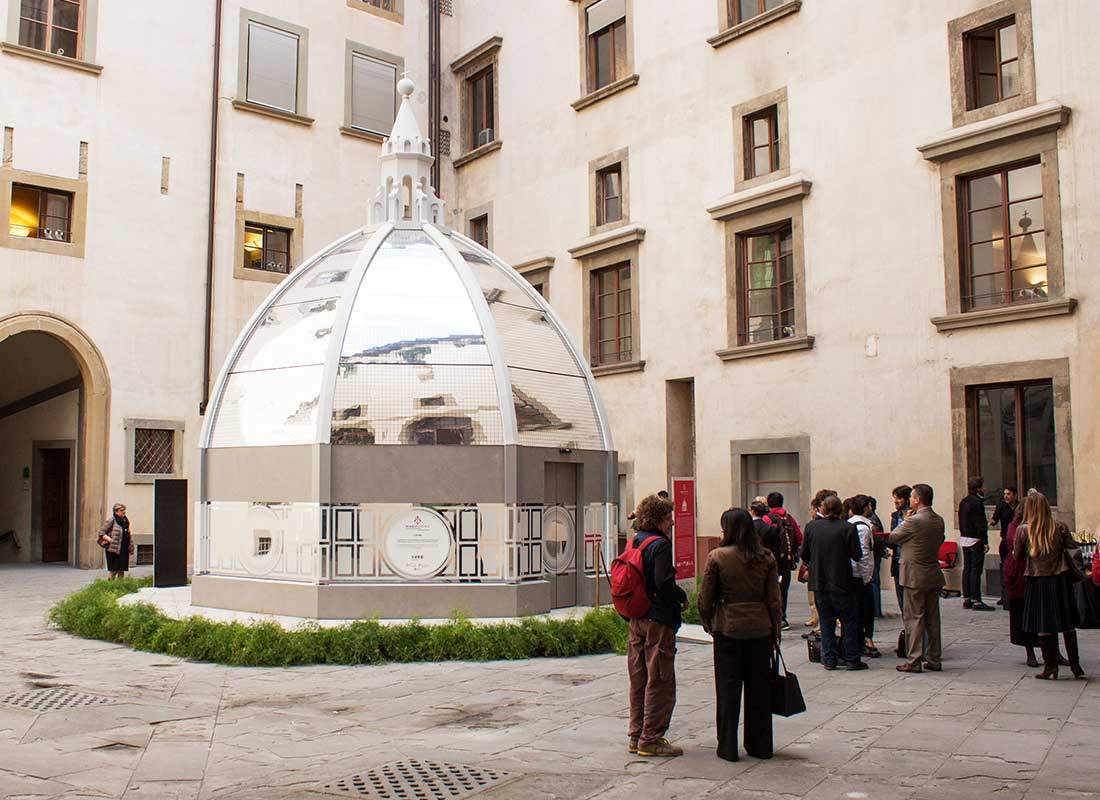 Designed by architect Alessandro Moradei, together with Elena Mari. The I_Dome was inaugurated on 1st May by the mayor and president of the Chamber of Commerce of Florence, Leonardo Bassilichi. It will be open until 31st October. The installation is a project by the Chamber of Commerce of Florence, brought to life by Promo Firenze based on the idea of Alessandro Grassi, artistic director of #Expo2015Firenze projects. Supported by the Municipality and Region of Tuscany, I_Dome was built by the Florentine company Machina and enriched by the multimedia contents of the Prato company, TT Tecnosistemi.
As highlighted by the executive director of PromoFirenze, Mario Curia, during the project's presentation:
At the foundation of the project however, there is an idea to recreate a narration of the Third millennium, where Florence is presented in a contemporary language, entrusting its story not to the frescoes of the churches and domes, as normally occurs, but to visual technology and interaction with the spectator.
Inside the dome, visitors can in fact experience the feeling of being in another place, without moving from where they are. To achieve this effect, six video cameras filmed different scenes at the same time, but separately and from different points of view. From here, an "equirectangular" video was put together, in which the scenes were harmonised and thanks to eight latest generation projectors, a 360 degree video was created. The spectator simply needs to decide from which side to watch, catching the different glimpses of the city as if it were being truly explored.
Finally, the Wi-Fi connection means the programming of events can be followed online through the websiteExpo2015 – Firenze.