The keys to the city of Florence, the pride of Picchiani & Barlacchi production, were delivered to director Ron Howard, currently busy making the film based on the best-seller "Inferno" by American author Dan Brown, and set partly in the Tuscan capital.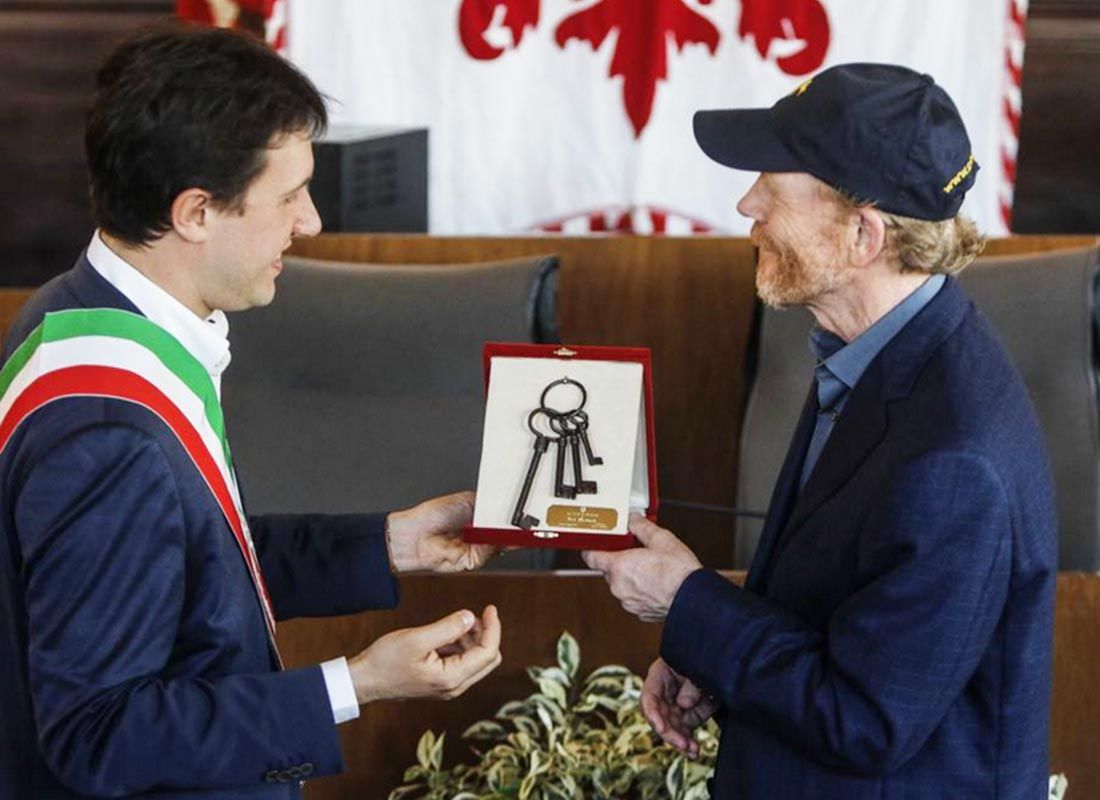 The keys to the city are a symbolic gesture of medieval origin, offered to an esteemed guest whose presence or activities are distinguished insofar as they contribute to the cultural or civil wealth of the host city.
With these words, mayor Nardella thanked the American director.