For 99 years, Picchiani & Barlacchi has cast the trophy award for the most popular Italian automobile race in the world, conceived by Vincenzo Florio, a wealthy man from Palermo, who in 1905 revealed his ambitious project to his dear friend Henry Desgrange, director of the Parisian publication "L'Auto": a single track race, uniting both enthusiasts and professionals.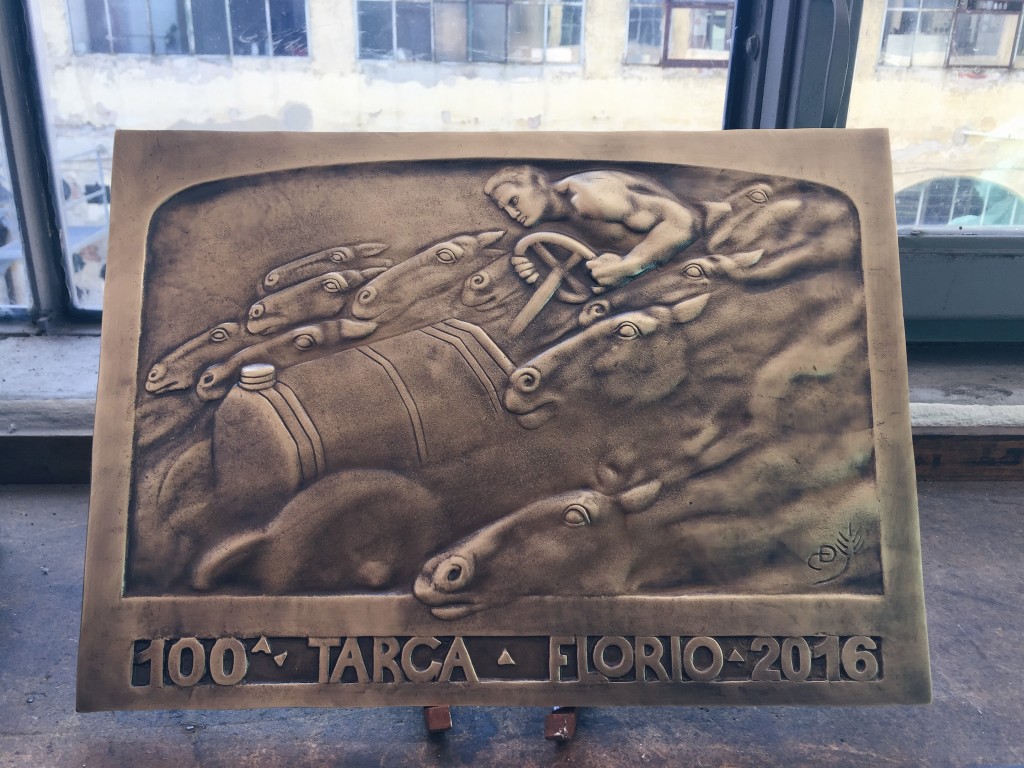 Vincenzo was the heir of a mountain of wealth created through avant-garde trading activities, but his initiative was destined to be repeated and last over the years, regardless of the uncertain economic stability of the business. The choice of circuit, not far from Palermo and free of railway crossings, was the work of his friend Count d'Isnello. The so-called "grand circuit", was a track 146.901 kilometres long.
On 5th May 1906, Alessandro Cagno, at the wheel of his Italo, crossed the finish line of the first edition of the Targa Florio, winning the solid gold prize: the plate designed by French goldsmith René Lalique, already a proud production of the historical Florentine company.
This year the Targa Florio celebrates it's 100th edition. This unmissable event will take place in Sicily from the May 4th to May 8th.